Dr. Kamini Patel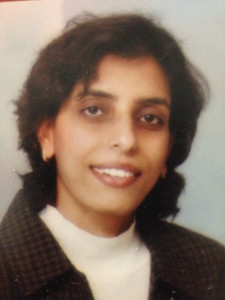 Background and Credentials
Dr. Patel loves dentistry and more importantly her patients. Eternal Dental is not only her vision but also her passion. Under her direction, every day, the staff strives to make the practice more welcoming, caring and comfortable dental experience for all the guests. Her approach to your treatment starts with patiently listening to you. Then, after a complete and thorough examination, she reviews and discusses the diagnosis and treatment options with you. Her goal is to make each and every patient feel comfortable and stress free. Her current patients repeatedly comment on her feather-light touch in performing dental procedures.
Dr. Patel graduated with Bachelor of Dental Surgery in 1994 from the Government Dental College Ahmedabad, Gujarat University, India. Dr. Patel is a California Board Certified General Dentist practicing Dentistry in Bay Area, California since 2000. Dr. Patel is also a Certified Invisalign Preferred Provider, Clear correct Provider and Perio protect Provider.
A Sincere Passion for Dentistry
Dr. Patel believes in keeping up-to-date with the all latest advancements in dentistry that enable her to provide her patients with the best quality of care. For that Dr. Patel has participated in many continuing education at the post-doctorate level and have gained wide range of experience in different areas of dentistry including Implants and Orthodontics. She has an extensive background in all aspect of general dentistry including placement of single/multiple implants, Crowns, Veneers, Lumineers, Composite (White ) Fillings, Deep cleanings, Fixed bridges, Root Canal Treatments, Invisalign and Traditional braces, Surgical extractions including Wisdom teeth extractions, Complete and Partial dentures, Implant supported Dentures, Zoom Whitening and Laser surgery etc. She has worked extensively with adult as well as pediatric patients as young as 2 years.
" We are proud to provide our guests with the best in dental technology, treatment options and patient comfort. We welcome you to our office. It is my pleasure to address all your questions and concerns."
Our Staff
At Eternal Dental, we select only the best of the best to serve our patients and their families. All of our staff members are friendly, knowledgeable, and highly proficient in their office duties. Should you have any questions or concerns before, during or after a visit to our Tracy dentist, do not hesitate to visit with one of our staff members. They are readily standing by to address your needs.